Brianne is amazing! The personalized training and support she gives goes beyond the hours I spend with her. Thanks for a life-changing experience." *
---
Kelly A.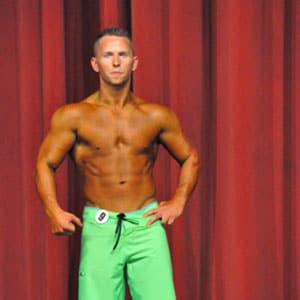 To get a glimpse into a person's intelligence and understanding of a subject, their overall passion for it should show through and, for Chris Huffman, his passion for exercise and fitness cannot be questioned. I have worked as a personal trainer and have been involved in intense exercise most of life but, recently, I had a hard time designing an optimal conditioning program for myself. I am very grateful because what I thought to be a casual conversation about training with a friend at the gym turned into one of the best experiences that I have had on a conditioning program. Chris helped me to fill in all of the blanks that I had missed all together in my own program design and I have since had outstanding physical training adaptations. There is no doubt in my mind that working with Chris has been a great decision and I would recommend Chris to anyone who is serious about achieving their fitness goals.*

1st place, 2014 NGA NW Fall Men's Physique A (2nd overall)
---
Mike M.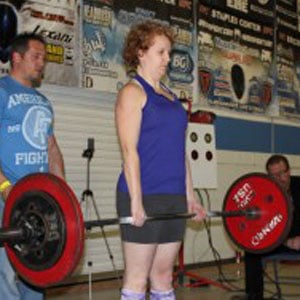 I went to Volition to lose weight and get in shape, Chris sat down with me and came up with mutual goals and a nutrition program. When we met that goal we set a new one. I lost the weight, got back on the softball field and just competed in my first powerlifting competition! None of this would have been possible without Chris!"*
---
Mandie K.
I love the personalized care that goes into my sessions. There is no "one size fits all" plan at Volition. It's also not tedious work as the sessions are ever-evolving. My favorite thing about this gym is that there is NO YELLING! We've all been to gyms where there are trainers screaming at their clients to do more, work harder, or even belittling the client. I suppose that sort of approach might work for some but that would be detrimental to me. The atmosphere that Brianne and Chris have created is peaceful, supportive, upbeat, and encouraging. It's never too loud or overwhelmingly busy like you see at other gyms. Even when Chris is working with a client while I'm with Brianne, it still often feels like it's just me and Brianne. There's also a playful banter between Brianne and Chris that makes the gym that much more inviting and non-intimidating." *
---
Maegan S.
My husband & work out with Brianne & could not be happier!! We have worked out with other trainers in the past but Brianne know just what we need. We are 80 years old & have balance issues. Brianne really helps us with this plus knowing just what we need to maintain our strength & joints working as good as they can. We want to continue to be very active as we age & we believe working with Brianne will help us with this." *
---
Yvonne L.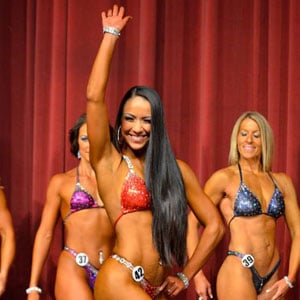 After almost a year long venture of changing my lifestyle I achieved my original fitness goal. In my initial goal I focused on weight loss and now I wanted to add mass to my physique. Despite all my efforts that were clearly visible by others I was showing no progress. My now team mate and close friend approached me and asked if I was training for something and had suggested I try body building. I had given it thought before, but never much else. She also suggested her trainer. I knew I lacked consistency and although my diet was better than it ever had been, it still needed work. My biggest issue was that I had no attainable objective, no goal. In May 2013, about a month later I made the call and to date it has been one of the best calls I've ever made. One of my biggest concerns was that it would be a financial stretch, but I also knew that it would be a regret I couldn't live with. One of the first things I noticed during our first meeting was that Chris is very passionate about his work and his clients, not to mention extremely knowledgeable. We discussed a training plan that catered to my individual needs as well as upcoming competitions. It was then that it all fell together my new fitness goal and my new trainer to help guide my way. Chris has taken me to levels I have never even imagined & my success was his up most priority. His knowledge tailored the perfect regimen of weight training, cardio, and diet to obtain my optimal results. Not one training plan is the same for two people, as we, his clients all have different goals. My first figure competition was October 5th, 2013. I placed 4th in figure novice out of 7 other unbelievably fit women. Although my placing 4th may read like a let down it was by no mistake I didn't come in last. Chris was there to guide me in the emotional roller coaster competing can be. His pride in my 4th place medal showed me it's an accomplishment that deserves 1st. I felt like a champion and he started me on this journey that first time we sat down to discuss our goals. There were many challenging workouts with Chris but they came with great reward. I will continue to train with Chris because his passion and knowledge bring out the best in me. Quite frankly he is amazing at what he does. I only wish I could find a way to express how grateful I am for all he has done."*

4th place, 2013 NGA NW Fall Women's Novice B Figure
---
Melissa G.
If you want personalized training from someone who obviously loves what he is doing and who really enjoys seeing his clients improve, go and see Chris at Volition Fitness! I first went to train with Chris after getting injured a few times from running and being told from doctors/physical therapists that weak non-running muscles were probably contributing to my injuries. I figured that I would work with Chris for 3 months or so, get strong, and then go back to running. A month into my training though, I knew I couldn't give it up. I enjoyed it way more than I thought I would! Every day is different and challenging. My workouts are truly personalized for me – to focus on my weak areas, my strong areas, and my goals. If I can't do something Chris has me try to do, he just smiles confidently and says, "We'll get you there!" If something doesn't feel right or hurts, Chris has the knowledge to assess what is going on and how to best address it, whether it is to strengthen that muscle, strengthen supporting muscles, or rest that muscle for a bit. He will alter my work out on the fly if needed. Give Chris a call and see what he can do for you! It was one of the best phone calls I have made!*
---
Linda F.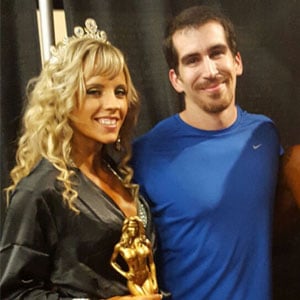 Training with Chris has been incredible... I definitely would recommend him to anyone looking to change their life..."
---
Christina B.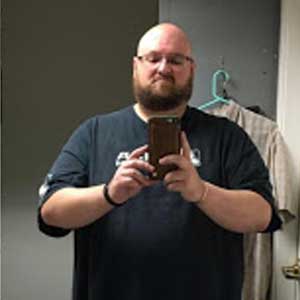 I just finished three months of training with Brianne, and in that time I lost 40lbs through diet and exercise. Brianne did an exceptional job tailoring my routines to both my abilities and my limitations. I have had marked improvements in my strength, physical abilities, and quality of life. I cannot recommend Volition Fitness highly enough!" *
---
Deke S.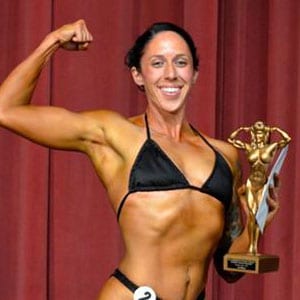 Chris is as far from a cookie cutter trainer as you can find. It isn't that he makes a plan for each client; he personalizes it on a daily basis to ensure we get the best workout for where we are that day. Chris helped me fix form problems caused by injuries that doctors told me would leave me with a permanent limp. Thanks to Chris I have been able to compete in two bodybuilding competitions, a goal that I thought I would never reach. Our workouts are exciting and challenging. He constantly encourages me to do better, but he has never pushed me beyond my capabilities or caused an injury. I look forward to continuing to work with Chris as I prepare for more competitions."*

2nd place, 2013 NGA NW Pro-Atlas Women's Novice Bodybuilding
1st place (2nd overall), 2013 NGA NW Fall Women's Heavyweight Bodybuilding
2014 APF-AAPF Utah State Powerlifting Championship 1st place
2014 AWPC-WPC World Powerlifting Cup: AWPC World Deadlift Only Record, AAPF American Deadlift Only Record
---
Danielle C.
Brianne Huffman is an amazing personal trainer. Over the last few years, I've been trying to change my life. I was making progress but it was slow and I want getting the results I wanted. So I started working with Brianne. The results were amazing. The support she's given me has been so great. She's always there to answer my questions and put me on the right path. When I started with Brianne, I was a size 20. It's been several months and I'm in a 13/14. But that's not even the best part. I feel stronger than I have ever felt in my whole life. I may not be the skinniest I've ever been, but I'm getting there – one day at a time. With Brianne's continued support and training, I know I'll get there! Thank you, Brianne! You're the greatest!" *
---
Audra B.
Brianne has been understanding, dedicated and is very knowledgeable. I have health conditions that affect me on a daily basis, chronic migraines, chronic pain and fibromyalgia/cfs. Part of combating the negative ramifications and impact in my life, from these issues, is having the healthiest lifestyle possible. Brianne's training has become an integral part of that process. She is able to adapt my workouts on days I'm experiencing weakness or soreness. I'm grateful to Brianne in helping me towards living a better quality of life and hopefully to strengthen my body to be able to live a more physical and productive life. We both know this will take time and I'm confident that, Brianne, as my Personal Trainer will be me during this process. Much thanks to Brianne & Chris at Volition Fitness!" *
---
Gwen T.
Training with Chris has had a very powerful impact on my life. I worked for several years as a personal trainer myself and I know from my own experience the type of positive change you can instill in a person. Chris has done that for me in a huge way. As someone who can be very self critical, I have a hard time seeing the changes that I make. Chris puts things in the right perspective for me. There is no rhetoric, personal opinion or pseudo science. Chris is the most knowledgeable and studied trainer I have had the fortune of working with. I have reached and exceeded every goal we have set and I find myself striving for more after each session. Thank you very much Chris. My training sessions with you mean more then you will ever know.*
---
Dylan T.
*Testimonials are not claimed to represent typical results with any program offered by Volition Fitness. Your results may vary. Any personal training service offered by Volition Fitness is not meant as a substitute for medical advice. Please consult your doctor before beginning any exercise or diet program. Please see our full legal disclaimer for more information on typical results, risks, and our full testimonials disclaimer: Legal Disclaimers