Whether you are looking to lose weight, gain lean muscle, improve athletic performance, or prepare for a bodybuilding, figure or physique contest, the top private personal trainers and fitness coaches in Boise, Idaho can help you meet and exceed your goals.
Our goal as personal trainers is to teach, lead, and motivate our clients toward success. We started Volition Fitness in Boise, Id. to serve those in need of a re-invigoration and a new start. Exercise and the science behind it not only improves quality of life immensely, but it can save lives too. With the guidance of a Boise personal trainer you can meet your goals safely, effectively, and efficiently. Over the last 10 years we have devoted our interests and studies to the field of exercise science and nutrition. There are no easy shortcuts, no magic pills, no one size fits all programs. We create customized programs that fit your goal specifically, ensuring the end result comes swiftly and enjoyably. Make no mistake, you will be challenged and pushed toward your goal! We guarantee that you will find no better personal trainers in Boise.
Progressive, systematic personal training that works!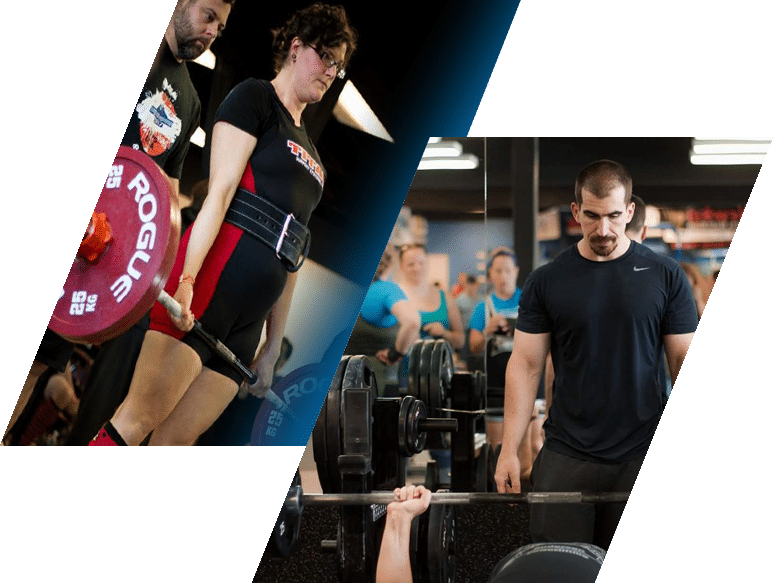 ---
We want to see our clients succeed, and we dedicate ourselves to building a program that will not only help you meet your goal, but exceed it! When you're ready to discuss everything that is possible for you to achieve, we would love to talk with you. Feel free to use our contact form or give us a call at any time. Consultations are absolutely free, we love meeting new people and helping them to understand what it will take to get the body they have always wanted!
Programs designed to speed fat loss and encourage lean muscle growth.
Improve cardiovascular health through high intensity endurance training, interval training, and progressive resistance training programs.
Improve flexibility, stabilization, and balance through an integrated performance program.
Nutrition counseling, body composition assessments, and extra programming to improve your results.
Maximize strength with a multifaceted approach to strength programming and equipment utilization, incorporating high intensity protocols with a focus on major compound lifts.
Increased power output, overall strength, and economy of effort through proper lifting technique and exercise progressions.
Focused effort on mobility, flexibility, and overall body awareness to improve form, functionality, and recovery.
Specialized diet coaching, including off season maintenance, on-season loading and energy maintenance.
Improve speed, agility, and overall quickness and response time. Improve cardiovascular health through endurance training, interval training, and different heart rate zones.
Maximize hypertrophy (muscle growth) through resistance training.
Periodized programming solutions for long term goals, with proper utilization of deload periods, overreaching, and cardio strategies for maximum lean mass growth and year-round optimal bodyfat levels.
Specialized diet coaching, including off season growth plans, on-season cutting plans, and extreme peak week strategies.
Posing coaching, an important and often overlooked strategy for contest preparation.
Customized solutions for your long term plans to hit the stage with your best body ever!
We are Coaches, Leaders, & Teammates!
---
We are not just personal trainers - we are coaches, we are leaders, and we never give up on your goals. We don't just point and tell you what to do; we are hands-on, highly qualified fitness professionals with industry-leading qualifications. Our staff is dedicated to teaching proper movement patterns safely, effectively, and with easy to follow guidance and instruction. Unlike most other training studios or gyms in Boise, we promote a team atmosphere and make sure you show up and give your very best each training session. We are invested in you!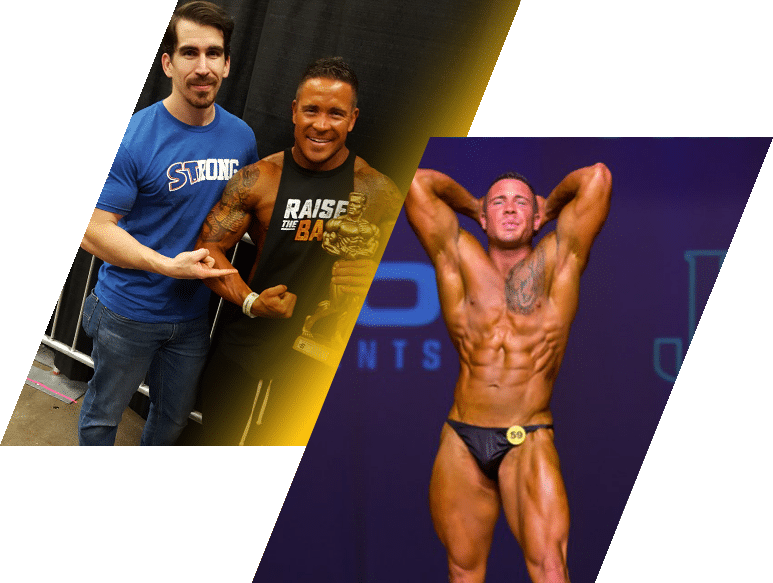 1-on-1 Personal Training
One-on-one personal training, in a semi-private environment with other staff trainer(s) and their client(s) in studio during your session time. All features of private training included, including body composition assessment, programming, and nutrition services.
2-on-1 Personal Training
Two-on-one personal training, in a semi-private environment. One trainer coaches up to two clients in studio during a session time. All features of private training included, including body composition assessment, programming, and nutrition services.
Group Fitness Training
Our group classes are designed specifically for each individual, unlike most boot camps or major-brand group exercise programs. HIIT classes with a limited group size allows you to receive more individual attention, helping you achieve your goal more quickly and effectively.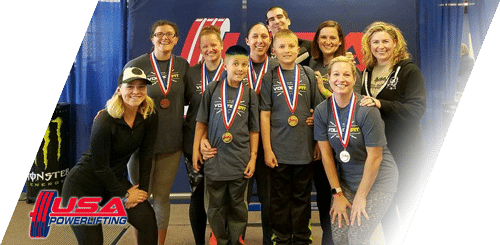 Volition Fitness is the largest private personal training studio in the entire Treasure Valley. Find our client reviews online and find out for yourself: we are the best personal trainers in Boise. Any fitness goal, we have a solution. No waiting for equipment, no shuffling of your desired schedule or trainer without notice, no treating you like "another gym member". We dedicate all of our time and energy to your sessions, your programming, and your results. The difference, in our opinion, is one word: professionalism. You will not find better trainers in Boise - let us prove it to you.
Use the form below to ask us any questions or to get in contact with a trainer to set up a consultation.  Due to the nature of personal training, we are likely with clients at most times of day.  We will attempt to return your call or email as soon as possible.